When your cycling gear becomes a Halloween kit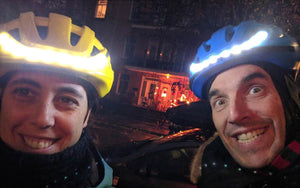 Generally, for Halloween, we do not disguise with our kids.
( I know, I know, some parents do it a lot and that is pretty
awesome, but hey, let's face it, we are a bit lazy...)
However, this year we decided to follow them with a little something on our head...
We made sure they can always find us during the walking evening ride!
Funny how some cool cycling gear can turn you into a flashing Halloween beacon...he!he!  
---
---
Leave a comment
Comments will be approved before showing up.